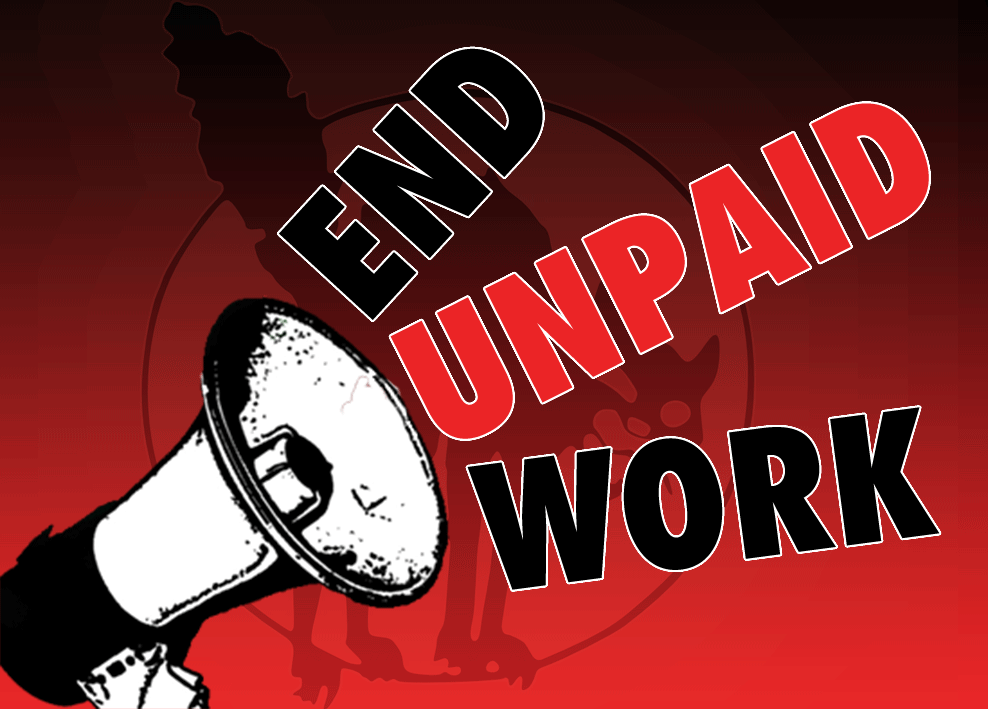 Even if we do say so ourselves, Liverpool IWW have won a great victory by getting such a strong statement against workfare from locally-based household waste recycling/furniture company FRC/Bulky Bob's, who used the unpaid labour scheme until last Friday.
Liverpool wobblies had heard about Bulky Bob's use of conscripted workfare labour a few months back, and FRC have been viewed as a potential target for that long. But we considered that taking them on was something to build up to. This was particularly important because Liverpool IWW have only been organising since this spring. There's been lots of admin work to do as we look to become a chartered branch, and many vital founding discussions to be had about issues such as safer spaces policy.
As preparations for a demo against the company began on 4th November, Liverpool IWW tweeted Bulky Bob's "Is it true that your company uses workfare – i.e. doesn't pay people for the work they do because they're unemployed?". This got quite a few retweets, and seemed to indicate that many local people would be interested in protesting against a council-contracted and backed business exploiting free labour.
In the joint statement, FRC Group declared that they "made the decision to withdraw from the programme in October and informed Learn Direct on November 6th, before any protest was planned". A demonstration at the Bulky Bob's shop on London Road was publicly announced on November 9th and something of a public outcry followed, with local media such as Radio Merseyside and the Liverpool Echo getting in touch with FRC. On Wednesday 12th, we got the first public word from FRC that they wanted to quit workfare, and were keen to meet us and clear things up. We were happy to do so, and the meeting between Liverpool IWW officers and FRC representatives which produced the joint statement took place on Friday 14th.
Whatever the exact story about how, when and why FRC reached their decision to quit workfare (and we can't automatically take their version at face value), they certainly didn't intend to make any public statement, and they didn't intend to sign the Keep Volunteering Voluntary agreement. It was the actions of Liverpool IWW – and all those who spread the story or expressed outrage – which forced them into this position.
At our meeting, FRC claimed that they made job cuts in 2012/13 after their funding was substantially cut. This seems highly likely. They also denied that the workfare conscripts in any way replaced those jobs. This would be impossible to prove without a thorough investigation, and besides, misses the point that people should be paid for their labour, whether or not the conscripts replaced the specific jobs which had been cut. And of course, as Johnny Void pointed out, the taxpayer gave FRC what the company described as being "a small amount of per capita funding" for the workfare placements. No matter how "small" this funding, it – plus the free labour – must have been a real shot in the arm for a struggling business.
The company make much of their success in training up otherwise 'unskilled' people, and indeed last week they won an award for this. On Friday, our officers met a worker who spoke in glowing terms about how starting work for FRC ten years ago turned his life around. We were pleased to hear his story. We trust that many other people are able to choose such opportunities for themselves in the future.
FRC/Bulky Bob's aren't Tesco. Their senior staff were able to come across as connected to the everyday experience of working for the company, and genuinely concerned with their workers' well-being. It's possible that for them, deciding to take on workfare in the company's darkest days a couple of years back was a 'tough choice', which they believed they had to make in order to keep doing the good work they do. But by seeing no contradiction between giving away free or nearly free furniture to the poor, and forcing the poor to donate their time and energy for nothing, they gave the coalition's murdering policy some sort of progressive veneer.
That's all over now though. We won. In the future, no-one will be forced to work at FRC/Bulky Bob's for free. This means everyone there will genuinely want to be there, in order to gain experience or – of course – to make money. This is significant in of itself. But maybe more importantly, we've also demonstrated that campaigning can still bring victories against workfare – a couple of years after many disillusioned and knackered activists left the fight against one of the government's most wickedly anti-working class policies.
So yes, potential wins are out there waiting! And perhaps our success can show others the best sort of targets to pick. Because Bulky Bob's were smallish and local, it didn't take a massive campaign to get their attention, as it might with a Tesco or a Royal Mail. We also chose exactly the right time to make a move against Bulky Bob's – their council contract was up for renewal over the next year, and it is likely they're currently putting together a new bid. They were therefore extremely vulnerable to public pressure.
Maybe anti-workfare campaigners across the UK should look at targeting small, local employers first, and scale up to a stage where we can take on the giants together.