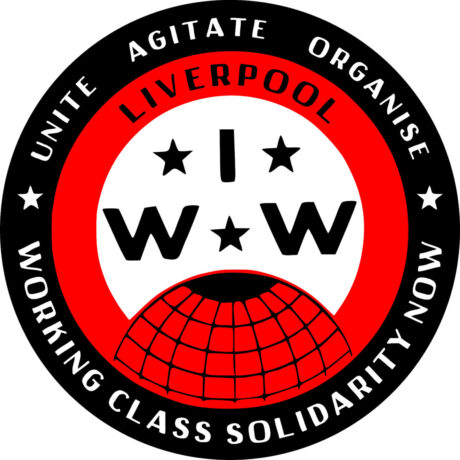 IWW Liverpool
IWW Liverpool is a member-led, grassroots union for all workers of Merseyside and beyond.
Organising
We generally use WhatsApp to communicate as this is is what's comfortable and familiar for most members. If you're a member and would like to be added to this, pleas contact us. There's also the Liverpool channel of Wobchat (Rocket Chat), but this isn't as widely used.
Meetings
From September 2023 meetings will be held at DoES Liverpool, Kempson Street (Behind the TJ's). These are also accessible online via Jitsi, a free video chat service that runs in the browser.
Contact Us
You can email us at liverpool [at] iww [dot] org [dot] uk. You can also get in touch via the via Twitter (a.k.a X, ugh) and Mastodon (links open in a new tab).
Unite! Agitate! Organise!