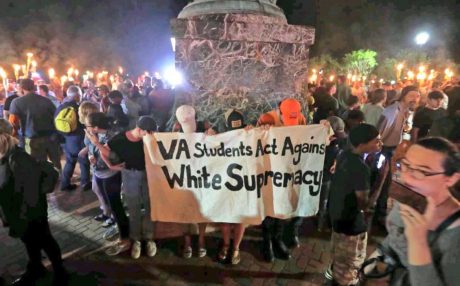 Dear Fellow Workers & Antifascists,
On the 12th of August 2017, various groups of neo-Nazis including the National Socialist Movement and the Traditionalist Workers Party held an event called 'Unite the Right' in Charlottesville, VA. Due to the hard work of the combined opposition of local antifascists and the numerous groups who made the journey to the city, the rally was called off before any speeches were made. Throughout the day violent clashes continued to take place as antifascists defended the streets against people who were openly identifying themselves as national socialists and ethno-nationalists. Later in the day as the event appeared to be coming to a close, James Alex Field Jr, who was seen holding a shield with American Vanguard, drove a vehicle at speed into a group of antifascists, which included a contingent of Wobblies, Black Lives Matter, and Democratic Socialists of America. Though different sources are saying slightly different things, it appears that 19 people were badly injured and one person has died; she was Heather Heyer, a local Charlottesville antifascist.
Rest in power, Heather.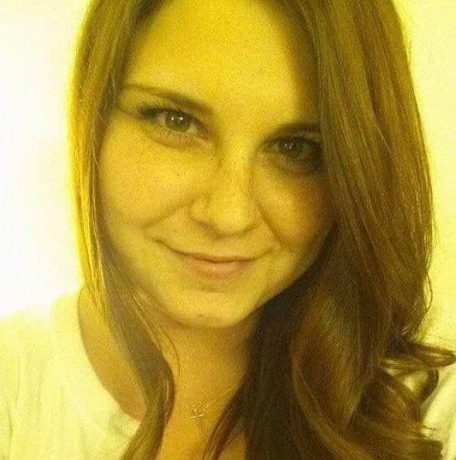 The messages of support for the victims and condemnation for the neo-Nazis and peddlers of hate has been encouraging. We have seen vigils, banner drops, and marches from across the world in support for #Cville. Nonetheless, as antifascists, we do not accept these messages from liberals, conservatives, and right-wing politicians seeking to absolve themselves from blame. To these people we say this:
We know who you defend. Whenever you call antifascists "the real fascists," not only do you display profound ignorance of the historical processes of fascism and the activities of antifascists, you provide space for neo-Nazis in the so-called free market of ideas. By allowing them their platform you legitimise them, and provide them the space to advertise, recruit, and organise. Across the USA, confrontations between antifascists and neo-Nazis have been widely portrayed as "pro-Trump supporters defending their freedoms" and "anti-Trump supporters" who are depicted as violent thugs attacking peaceful rallies. They use dog-whistle politics, citing "freedom of speech," just like Oswald Mosley and his British Union of Fascists in the 1960s. You continually fall for these dog-whistles, and when we try to explain them and show the necessity of our actions you respond with nothing but contempt. In The Anatomy of Fascism, Robert Paxton explains that it is not enough to examine the rhetoric and the contradictory actions of fascists; by themselves these do not guarantee success. We must also look at the political, social, and economic climate, the space that was available for fascism and how fascists responded to opportunities that were offered. Liberals, conservatives, and centrists, you have unknowingly provided this space, not only with your dreadful politics and economics, but with your condescending denigration of anti-fascism. You are complicit in neo-Nazism becoming a street movement, and the tragedies that arise from it.
So, what can we do here in the IWW in Britain and Ireland?
1 – Fascism does yet have a large street movement here thanks to the decades of great work by many groups of antifascists. However, there has undeniably been a shift this year; various far-right organisations appear more energised and there have been numerous events in which they have outnumbered the combined opposition. For wobblies who are able, we ask that you attend counter-demonstrations, particularly if an event is scheduled in your area. We do not recommend that fellow workers go to these demonstrations alone. If no fellow workers will be joining you, it might be best to contact your local antifascist group. The Antifascist Committee will continue to subsidise travel expenses for wobblies who do so. We will distribute a more detailed call-out soon, but the EDL front group Gays Against Sharia are planning to hold a rally in Bristol on the 10th of September. Please send us an email if you would like to be added to our mailing list.
2 – We need to develop a nuanced, collective understanding of the history of fascism and its contemporary movements. We need to better understand the burgeoning popularity of ethno-nationalism; what is it, why it is occurring, how are these ideas being expressed, what space does it fill and what opportunities do its advocates have? Talk about these things together, start reading groups and bookclubs. These understandings can help to inform the ways in which we fight fascism.
3 – In the meantime, we can all show solidarity for Heather Heyer's friends and family by holding vigils and coming together. The Democratic Socialists of America have verified the legitimacy of this fund-raiser which will go to Heather's family; please consider donating (https://www.gofundme.com/our-sisters-keeper-heatherheyer). We can also recommend wobblies check out the The International Antifascist Defense Fund which regularly helps victims of racist and fascist violence (https://fundrazr.com/campaigns/e17KK4).
At this time our thoughts are with Heather's friends, family, and comrades.
An Injury to One is an Injury to All.
Antifascist Committee
Industrial Workers of the World, Wales / Ireland / Scotland / England Regional Administration (IWW WISE-RA)
antifa [at] iww [dot] org
#anti-fascist-committee