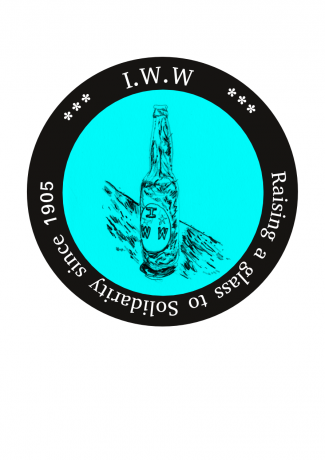 Here at the IWW we think Bristol is a great place to go out, eat, drink, and generally be merry. But wouldn't the pints taste sweeter, the meals be more satisfying, if they were made or served by happy, well treated staff? There are thousands of hospitality workers in this city, and many of them are getting a raw deal.
We know that workers in pubs, clubs, hotels and catering are often subject to poor conditions. Unpaid overtime, bullying managers, health and safety violations, you name it. Does this sound all too familiar?
Nationally, the IWW has helped workers in these types of businesses achieve real gains. In Bristol we are joining this movement and focusing our energy on this sector. If you want to fight for a better deal in your workplace contact us now, we can help.
The IWW is a new type of union. We won't impose ourselves on you, or fight on your behalf to come to an agreement with your boss. We won't make demands on your behalf or put words in your mouth.
What we will do is train you to fight your own fight: training to know Employment Law and (where possible) use it to get what you want; training to represent your Fellow Workers in grievance and disciplinary meetings; training to organise your co-workers so you can speak as one voice, and get more influence over what goes on at work. Finally, we'll train you to win – better terms and conditions, better pay, more respect and less bullying from your boss.
We are the union for all workers, and hospitality workers, we want you!
Our next Bristol branch meeting is on Thursday 12th November at Hydra Bookshop at 7pm. This meeting is open to existing members and anyone interested in joining. We will be focusing on our new campaign, so if you work in the bar and hospitality sectors or know anyone who does, feel free to come along and share your stories with us!
If you need help or advice about work, text us on 07581 440831, or email bristol [at] iww [dot] org [dot] uk, and we'll arrange to meet you away from work, at a time and place convenient to you.
Or join the IWW now at https://iww.org.uk/join