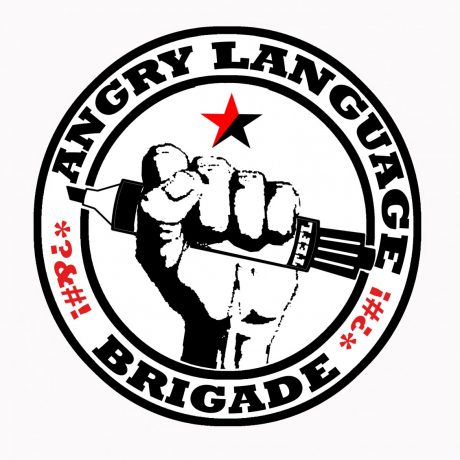 DUBLIN, December 1st, 2017 – The Industrial Workers of the World (IWW) supports English Language Teachers in Ireland as they seek recognition from the Dáil Education Committee and demand collective negotiation in their workplaces, fair pay for their whole day's work, an end to bogus self-employment practices and improvements to contractual terms and conditions.
We recognise and support the work of ELT Advocacy Ireland, the Teachers as Workers Special Interest Group, the Independent Workers' Union, SIPTU and the ELT Branch of Unite the Union (Ireland) in achieving these common goals. All of these workers' organisations have formally or informally recognised the exploitative and abusive employment practices that run rife among private businesses in the English Language Education sector in Ireland.
One of our members, who prefers to remain anonymous, had this to say about their own situation, which is typical of the English Language Teaching (ELT) industry: "After over 10 years in Irish ELT, I am about to start a new Irish zero-hour contract in another private English language school for 2018. It will be at the same rate of pay I had 9 years ago. The difference is my rent now is 500 a month more and then I had a permanent contract."
The IWW offers support to all English Language Teachers working in Ireland's numerous private English Language Teaching organisations, whether they operate all year or part-year and regardless of contract type.
We support a 'dual-carding' strategy for current members of other unions who also wish to join the IWW.
Equally, in keeping with its vision of Industrial Unionism, the IWW welcomes all non-teaching support-staff within the sector, including cleaners, academic coordinators, accommodation staff, activities coordinators, examiners, marketing and sales staff and interns – regardless of contract status, legal status, and whether in waged or unwaged work.
Finally, the IWW also supports and welcomes all English language students. All students have a right to union membership, whether waged or unwaged.
Non-Irish workers and students especially need to become knowledgeable, vigilant and active against illegal practices, such as employer demands for free work as a condition for obtaining a contract, demands for work without a contract, or coercion to work below the Irish minimum wage of €9.25/hour.
Workers, students and student-workers need unions. The IWW will always support them when they contact us. English language teachers should encourage their students to join a union and become active in union campaigns.
Union organising and direct action gets the goods, as the same member quoted above observed: "On 5 May 2015 we took an example from the IWW members in London's Angry Language Brigade: we protested. As a result, we heard promises of real inclusive regulation for our sector after the embarrassing Irish College Closure Crisis from then Minister for Education Jan O'Sullivan. We will be happy to protest again – and often – to have our work recognised. I am happy to have seen so many people coming together this year. Let's hope a lot of positive change will happen in 2018. We are all looking forward to it: an end to bogus self-employment, bullying from managers and owners, demands and coercion for unpaid work, no sick pay, retribution for pregnancy, medical leave, or 'unhappiness', low-pay, zero-hour contracts… all the hallmarks of government-sanctioned precarity. Teachers are unionising and taking responsibility for the conditions they work in."
IWW membership offers both online and real-world contact, support, advice, advocacy and training in self-organisation. We are the keepers of a long and proud history of international solidarity. We offer strong, loud and proud support in direct action for all workers. We are a true radical and international union for ELT workers, regardless of certification level and whether working in Ireland or abroad. The IWW will fight for teachers, support-staff and students alike – and we will win.
English Language School teachers, workers, and students – join the IWW today!
An injury to one is an injury to all!
Contact and further information about the IWW: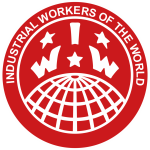 Ireland [at] iww [dot] org [dot] uk
education [at] iww [dot] org [dot] uk
https://www.facebook.com/iwwireland/
—–
As well the London IWW would like to offer our solidarity to the language teachers and workers in Dublin who are seeking union recognition as part of their inspiring struggle to improve working conditions in Ireland's English language schools.
The Irish IWW has already offered their support and, indeed, has a presence amongst Dublin's English language teachers.  However, as London and Dublin are two hubs of the English teaching industry, the London branch would like to offer our explicit solidarity.  Fellow Workers, if there is anything we can do to help out, do not hesitate to ask.
Finally, we would encourage any English teachers in Dublin who have contacts in London and ask them to reach out to the London IWW.  The London branch already has a number of English teachers who are fed up with lousy contracts, poor working conditions, and unpaid work.  With Dublin teachers showing the way, we can all work together to make TEFL an industry that respects and rewards for the hard work we do.  
In solidarity,
The London Branch of the Industrial Workers of the World
london [at] iww [dot] org [dot] uk