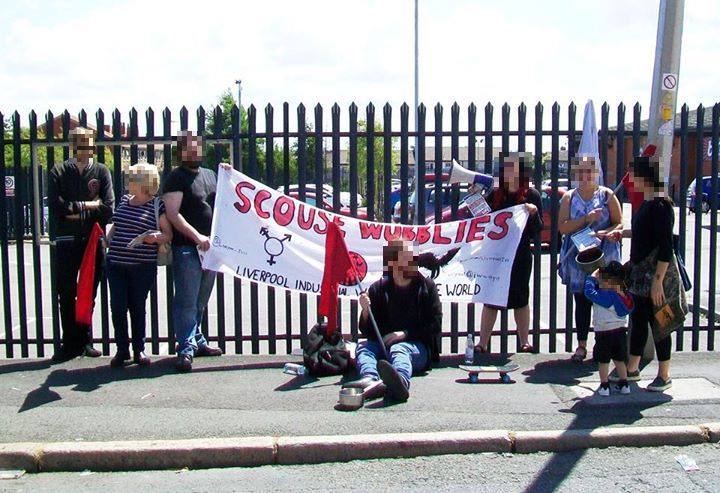 Liverpool IWW members and anti-workfare activists held a very successful demonstration against B&M stores in the Toxteth area of the city this afternoon. Over a two hour period, a rolling cast of around thirty of us leafleted and spoke with customers, banged pans, chanted and generally let people know what a load of benefit cheats £100 million profitmakers B&M are. In doing so, we took part in a nationwide day of action against the company.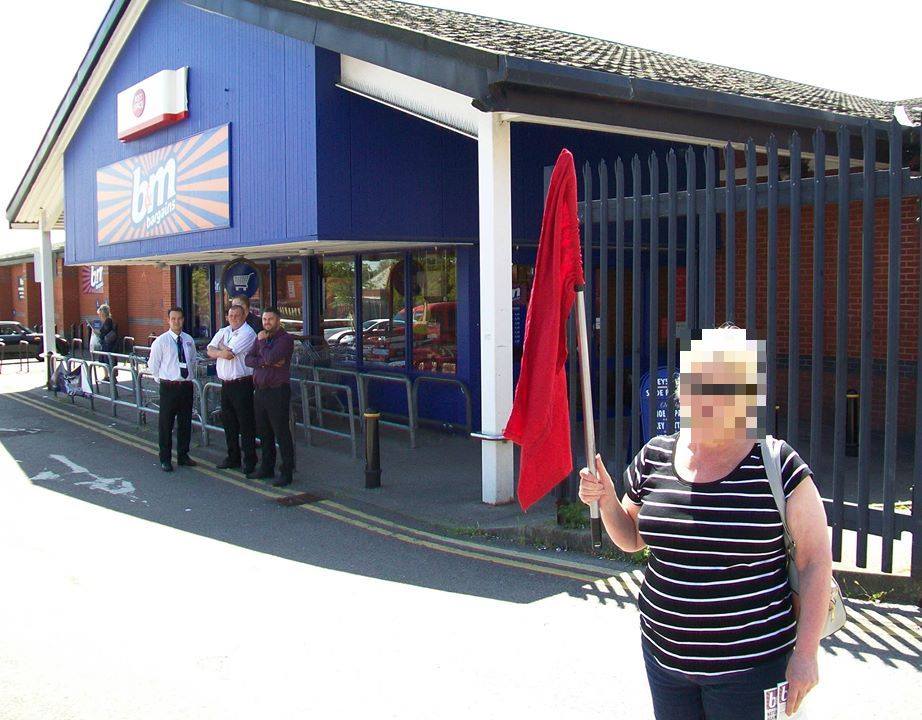 The demo was due to start at noon, and at one minute past, a police van pulled up in the car park. The company's security team had already been patrolling the perimeter, making it very clear that we would not be allowed inside to talk to staff. No matter. Their actions only drew attention to the fact that B&M have something to hide. So to any B&M workers (paid or unpaid)who have reached this page through Google, we're Liverpool IWW and we're on your side. The bosses are not, which is why they use workfare to squeeze every possible penny of profit out of you.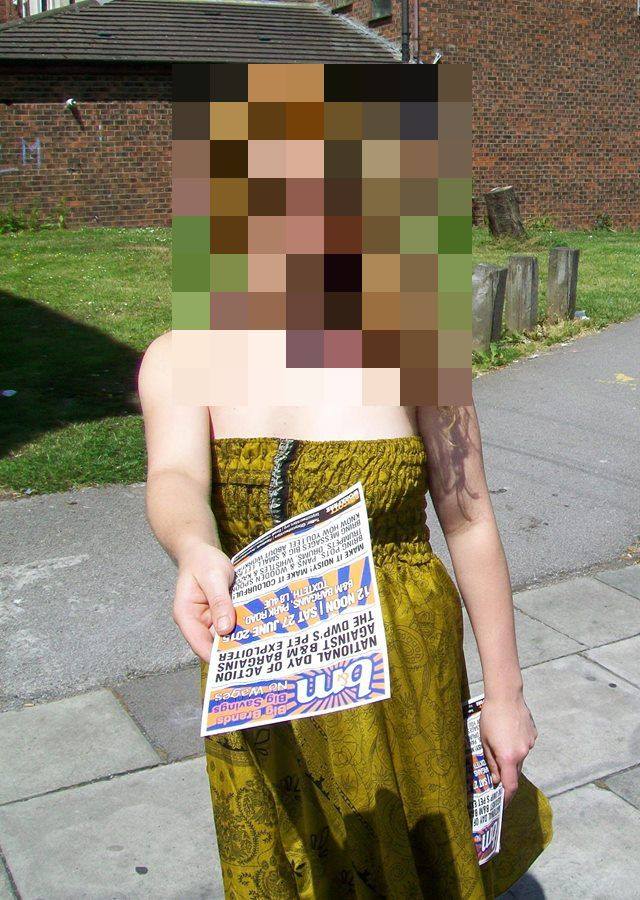 Apart from one racist customer who spent more than an hour trying to pick a fight with some of us, our message was well received, and we got a lot of support. Many people were shocked to discover how B&M can keep their prices so low, and were disgusted with the company. A lot of people said they would not shop there again, and would go online to let them know precisely why. Others talked about how workfare was just one part of austerity, and an attack on the poorest by the rich.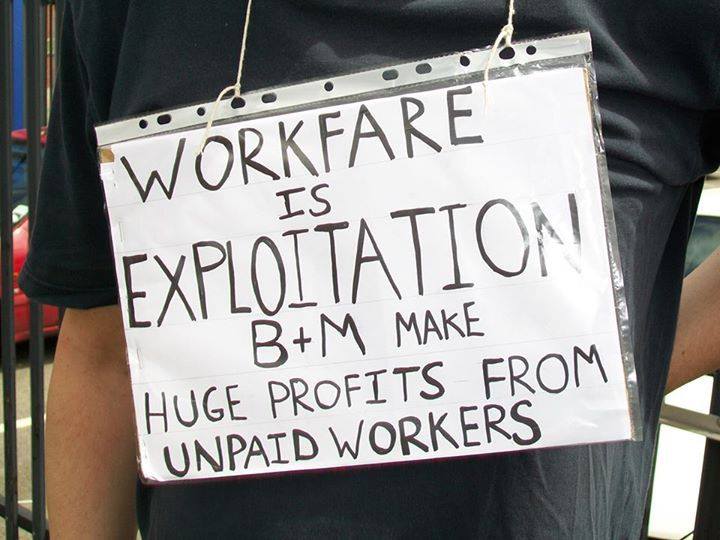 With many hundreds of leaflets taken, we left B&M bosses to their exploitation. But we will certainly be back soon, unless the company takes the hint and stops sponging off the taxpayer!