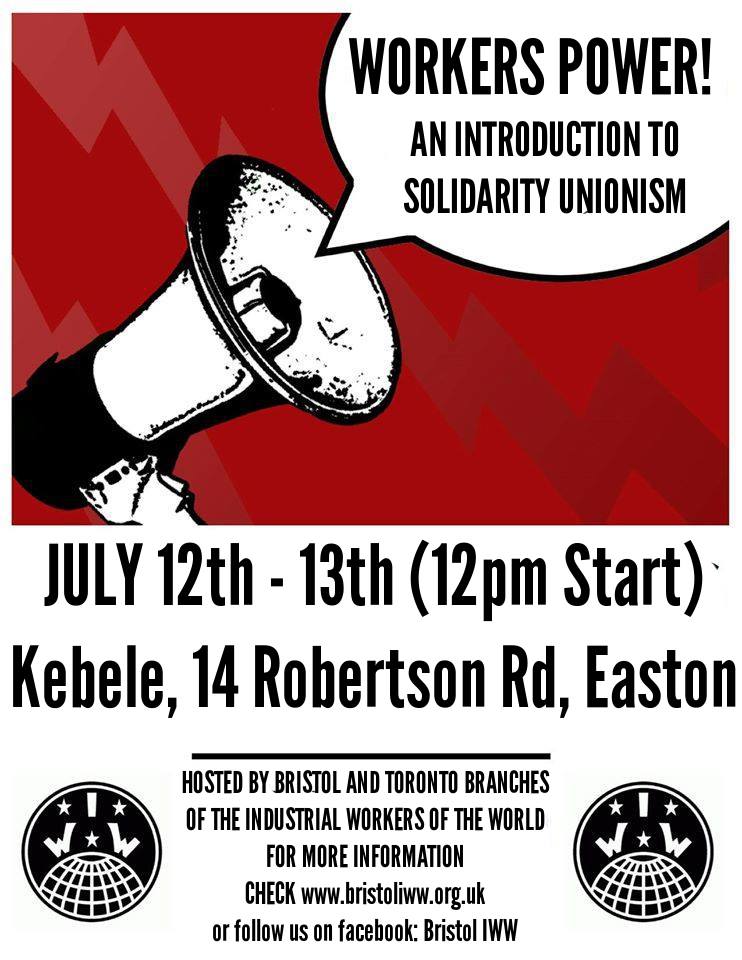 ADVANCE REGISTRATION APPRECIATED. Attendance for the full two days of the workshop is encouraged. Please register here: http://goo.gl/UBEZ0F
This is a two day course on building power in your workplace from the bottom up. It focuses on techniques for building a committee of workers who are confident and capable of addressing issues in the workplace, and for overcoming obstacles like worker apathy, anxiety, and the bosses' counter-organizing efforts. The course is free/donation, and is open to everyone – so please forward to anyone who might be interested!
The skills built in this workshop are useful to anyone interested in building power in their workplace whether it is in the context of an IWW campaign, an independent union, a mainstream union or another formation.
The workshop runs from 12pm-4pm on Saturday July 12th and 12pm-4pm on Sunday July 13th. The venue is Kebele Social Centre, Robertson Road, Easton, Bristol. Coffee and snacks provided.
NOTE: The event is wheelchair accessible and there are disabled toilets available