On March 28th, 2017, the Home Office chartered one in an ongoing series of deportation flights from Stansted Airport, intending to fly detainees to Nigeria, Ghana and Sierra Leone.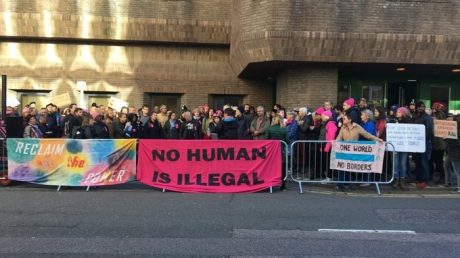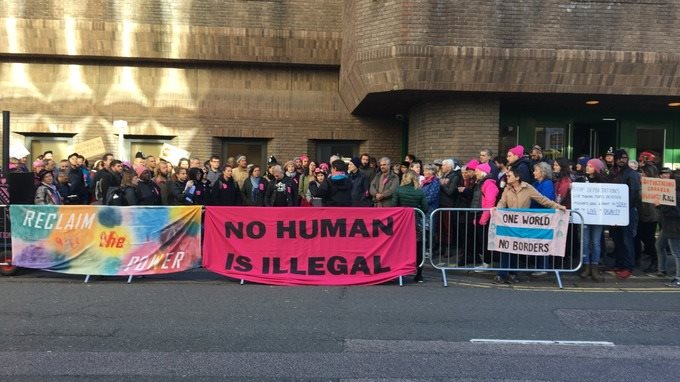 Fifteen activists put their bodies on the line to prevent this flight taking off, locking themselves around the aircraft and physically blocking it from taxiing toward the runway. One of those activists is a longstanding member of the Industrial Workers of the World (IWW).
As a direct result of their action, eleven of the detainees bound for immediate deportation that day have at least been able to state their case in court and, at the time of writing, remain in the United Kingdom.
As another direct result, however, all of the activists have been charged with serious crimes, including terror offenses under the Aviation and Maritime Security Act. If convicted, they face the prospect of long custodial sentences.
The London Branch of the IWW stands in solidarity with all of the defendants, and all who take principled action against the government's hostile environment policy, often at great personal risk
To show your support please attend Chelmsford Court on 5th November at 8.30am to show solidarity with the Stansted 15 defendants. you can find the Facebook event here: https://www.facebook.com/events/1578090015670036/