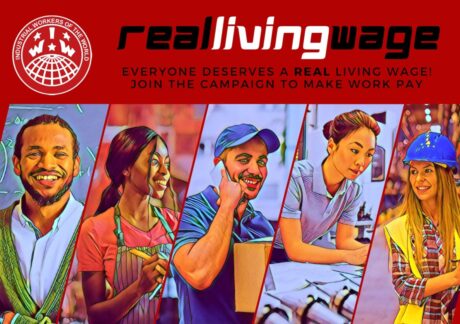 Everyone Deserves a Real Living Wage!
Join the campaign to make work pay.
What is the Real Living Wage?
The Real Living Wage is a wage rate based on the cost of living. It is independently calculated based on what people need to get by.
Currently, the Real Living Wage is £10.90 per hour for all workers aged 18 and over, £0.48 more than the government's National Living Wage. This may not sound like much of an increase, but for full-time workers it adds up to an extra around £77 per month.
"The problem with the government calling the minimum wage the "National Living Wage" is that it is not. It is not set with reference to the actual cost of living to those on it." (Independent, April 2021)
How do we get it?
The IWW wants to help people organise their workplaces, so that they can demand their employer pays the Real Living Wage. Join the campaign, so that you and your fellow workers can get paid a fair wage for the work you do!